News You Can Use – 9/8/23

A Message from Fr. John Caleb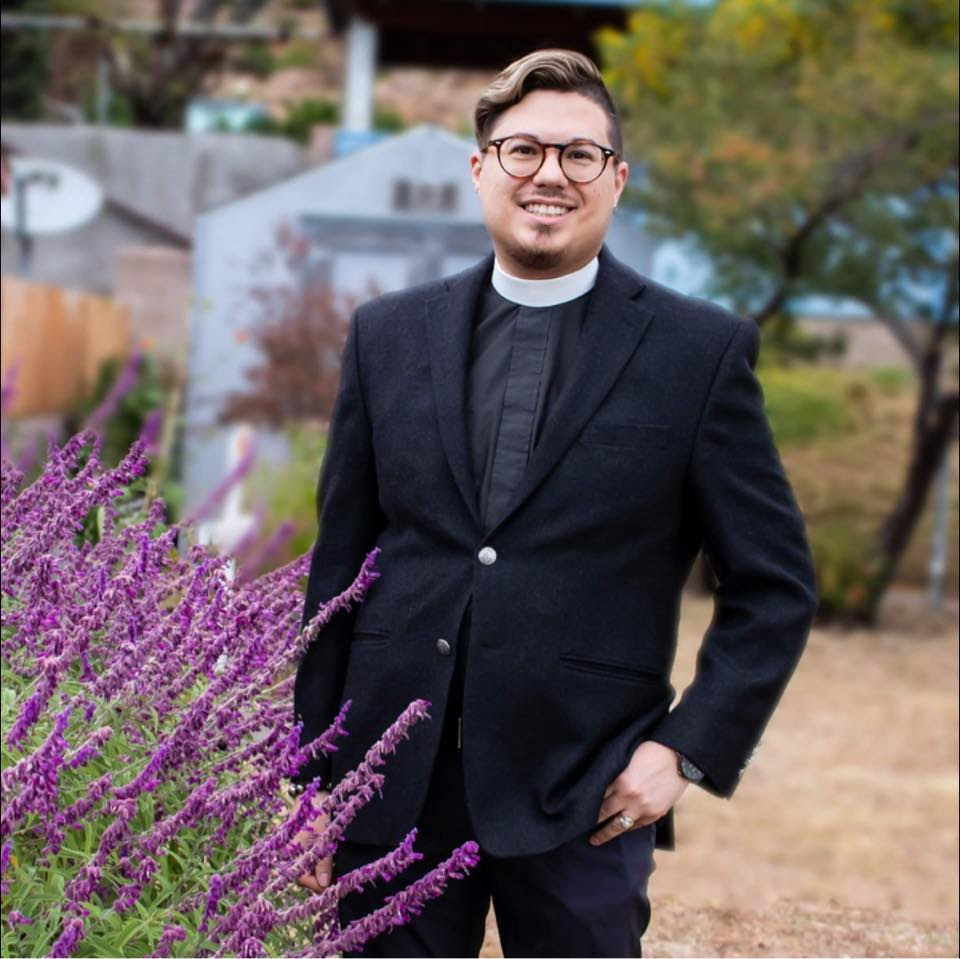 Dear faithful of Transfiguration, 
 
I want to thank all of you for the joyous welcome and for the amazing potluck last Sunday. From enjoying a dessert prepared by one of our oldest members to a beautifully written card from one of your youngest members, I was blessed by the welcome I received. I look forward to continuing to get to know all of you and to learn from each other as we become accustomed to worshipping, learning, and praying together. This next Sunday's Gospel is all about working for a right and healthy fellowship within the Church of Christ. Jesus calls us to be honest with each other and to also be forbearing, extending grace to one another. We all make mistakes or have growing edges. When that happens, we remember that if Jesus is at the heart of what we do, then, our calling is to forgive and learn from mistakes. Love is the fulfillment of the law. I look forward to sharing more thoughts with you on Sunday!

Blessings, 

Fr. Caleb+


We had a wonderful turnout for Fr. John Caleb's first Sunday with us; about 35 people at the 8am service and about 70 at the 10am service. Here are a few photos from the worship service and the potluck. 



This Sunday Fifteenth Sunday after Pentecost September 10, 2023
Holy Eucharist Rite II, in the Sanctuary
Order of Worship – click here
8:00 a.m. said service
10:00 a.m. with music

Today we celebrate the wonderful grandparents who have enriched our lives in countless ways. We appreciate their wisdom and are grateful for their guidance and love.

The 10am service is also available on ZOOM
Meeting ID: 740-940-1419    Passcode: 514 514

Coffee, snacks and conversation follow the 8am and 10am services in the Fellowship Hall Coming Up

The Week Ahead

Monday, September 11
7:00pm Compline

Tuesday, September 12
1:00pm Vestry Meeting
7:00pm Compline

Wednesday, September 13
9:30am Morning Prayer
7:00pm ComplineThursday, September 14
7:00pm Compline

Friday, September 15
10:00pm Book Club
7:00pm Compline

Sunday, September 17
8:00am Worship Service
10:00am Worship Service
Coffee hour after each service




Transfiguration Choir
Come make a joyful noise! We rehearse on Sundays at 8:45am, before the 10:00am service. If you are interested in singing in the choir, please reach out to Mackenzie Marr for more information. All are welcome to join!




Book Club
The next book club discussion will be held on Friday, September 15 at 10:00 am AZ time via Zoom. The selection for September will be Remarkably Bright Creatures by Shelby Van Pelt; LeAnn Frobom will be the discussion leader. Remarkably Bright Creatures can be classified as a mystery and is 360 pages long. The Goodreads rating is 4.44 and the link to the Goodreads review is here. 




Stitchery Ministry
The Stitchery Ministry will meet on Thursday, September 28 at 2pm in the Parish House. Beginners are welcome to come and learn! This group provides hand-crafted prayer shawls for those in our community who are sick, recovering from illness or surgery, or just need the comfort of a warm prayer shawl made with love. For additional information, contact Linda Jo Johnson

.


ECW Annual Rummage Sale
Please mark your calendars! The ladies of ECW will be holding their annual rummage sale on November 16, 17 and 18. We will begin accepting donations on October 1; please bring your items to the Parish Hall. For questions, contact Jo Laslo at jfaith3844@aol.com.

Announcements

Email Phishing/Scam Reminder
Some parishioners continue to receive emails appearing to come from Fr. John Caleb asking for a favor and/or requesting gift cards be purchased for him. These emails are NOT from Fr. John Caleb and should be deleted, ignored or reported as spam. Apologies for any inconvenience or confusion.

Name Tags  
Wearing your name tag in our church service can be a helpful way for people to connect and build a sense of community. It can also help Fr. John Caleb get acquainted with us and assist newcomers to form relationships with our church members. If you would like a name tag, please contact the church office here. 

Stewardship




The Crazy Chile Farm
For the weekly Farm Report (scroll down until you find the latest entry), with current information and photos, please click here.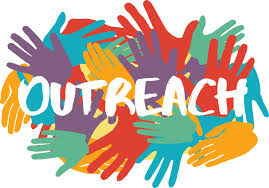 Current needs for Brinton School are: Kleenex, Ziplock bags (large sizes), whiteboard markers, glue sticks and reams of colored paper. Please place items in the basket labeled Brinton School Donations provided in the Narthex. The final collection will be on Sunday, September 17.

The Superstition Community Food Bank suggestions for this week are: boxed cereals and crackers. For next week: canned or dehydrated soups. Please place items in the basket at the back of the church.

Paz de Cristo donations of travel size toiletries for the shower ministry can be left in the Narthex

.


Pledging and Financial Gifts
Financial gifts to the Church of the Transfiguration can be made using Zelle. Find us in Zelle by our email address: officetransfig@gmail.comSummer

Photos




From Lynn Graff: "I recently enjoyed an early morning visit to Boyce Thompson Arboretum."

What did you do this summer? Please send in your photo(s) and a caption to Mary Hovden and she will include it in an upcoming News You Can Use. 

Worship




Please consider serving as an usher, offering counter, chalice bearer, lay reader or crucifer. These are all very important and impactful roles and a great way to get more involved in the Transfiguration community. You can e-mail Janice Scalzo so she can add you to the service schedule and make sure you have the information and training you need. All of God's people are called to share in our Sunday-morning and other special services! 




Altar Flowers
Altar flowers can be dedicated in honor of special life events such as birthdays and anniversaries, in memory of a loved one or just as a general thanksgiving. If you would like to contribute to future altar flower displays, please contact the Church Office, use Zelle or put "Altar Flowers" in the memo when placing your check in the offering plate. 



Compline
Come pray with us! We meet M-F at 7pm via Zoom for Compline/Evening Prayer. The service is available on ZOOM. Meeting ID: 740-940-1419. Passcode: 514 514.Each of six different services consists of a designated reader and a responder followed by prayers for those in need. For a list of the compline prayers, click here. For additional information, please contact Thomas Blum

.


Morning Prayer
Please join us every Wednesday morning at 9:30am via Zoom to prayerfully start the day. The service is available on ZOOM. Meeting ID: 740-940-1419. Passcode: 514 514. For additional information, please contact Ann Williamson. 

Second Sunday GivingOn the second Sunday of every month all loose plate collection money (not tithes) will be given to the following non-profit organizations. These organizations were selected by your Vestry because they reflect the mission and values of the Transfiguration Community and The Episcopal Church.
 
2023 2nd Sunday Plate Collection
February Chapel Rock
March United Food Bank
April Hope Women's Center
May Brinton Elementary
June United Food Bank
July A New Leaf
August Cruzando Fronteras
September United Food Bank
October Coffee Pot Farms
November Mesa RIP Medical Debt
December United Food Bank


Diocesan News




63rd DIOCESAN CONVENTIONOctober 17th, 2023 via Zoom&October 21st, 2023 atSaint Barnabas Episcopal Church, ScottsdaleThe 63rd Arizona Diocesan Convention will take place on October 17th via Zoom and in person on October 21st at Saint Barnabas Episcopal Church in Scottsdale. Our theme this year is GO! Gather, Grow, and Give and will focus on stepping outside the walls of our churches. Jesus calls us to go: not to be static, but to get outside and be the People of God.Learn More

Diocesan Publications

Please contact the church office if you would like to receive the Arizona Episcopalian, a free quarterly publication from the Diocese.

To sign up for the weekly Diocesan email E-Pistle click here. 

Who We Are



The Episcopal Church of the Transfiguration is an open and affirming Christian community in the Episcopal branch of the Jesus movement.

We acknowledge the living culture of the Salt River Pima and Maricopa people, the traditional custodians of the land we stand on, and pay tribute to the unique role they play in the life of this region.

We are a member of the Union of Black Episcopalians, whose mission is "to unite the diverse cultures, concerns and gifts of Black Episcopalians by providing preparation and encouragement for living the Baptismal Covenant and fully participating in the mission and governance of The Episcopal Church."

Photo taken by Jack Hovden

Clergy and Staff
Fr. John Caleb Collins, Rector transfigurationrector@gmail.com 
Mackenzie Marr, Choir Director & Pianist www.mackenzielynmarr.com
Linda Ostmeyer, Office Manager officetransfig@gmail.com
Janice Scalzo, Bookkeeper transfigbookkeeper@gmail.com

Vestry
Lynn Graff, Senior Warden lwgraff@yahoo.com
Heidi Kinney, Treasurer churchtransfigtreasurer@gmail.com
Diane Klock, Clerk
John Bishop
Ellen Jackelen
Bob Kistler
Barbara Press
Garth Seiple
Jane Stoneback
Peg Wier

Social Media
Tom Blum & Ben Brooks –  website
Tom Blum, Jo Laslo & Bill Robinson –  Facebook page
Mary Hovden – News You Can Use e-newsletter (please send stories, announcements, photos, etc. to Mary here)
Peg Wier –  Zoom service
Lynn Graff – team lead